Collectors
Find out more about some of the collections and institutions these objects passed through before arriving in Harrogate.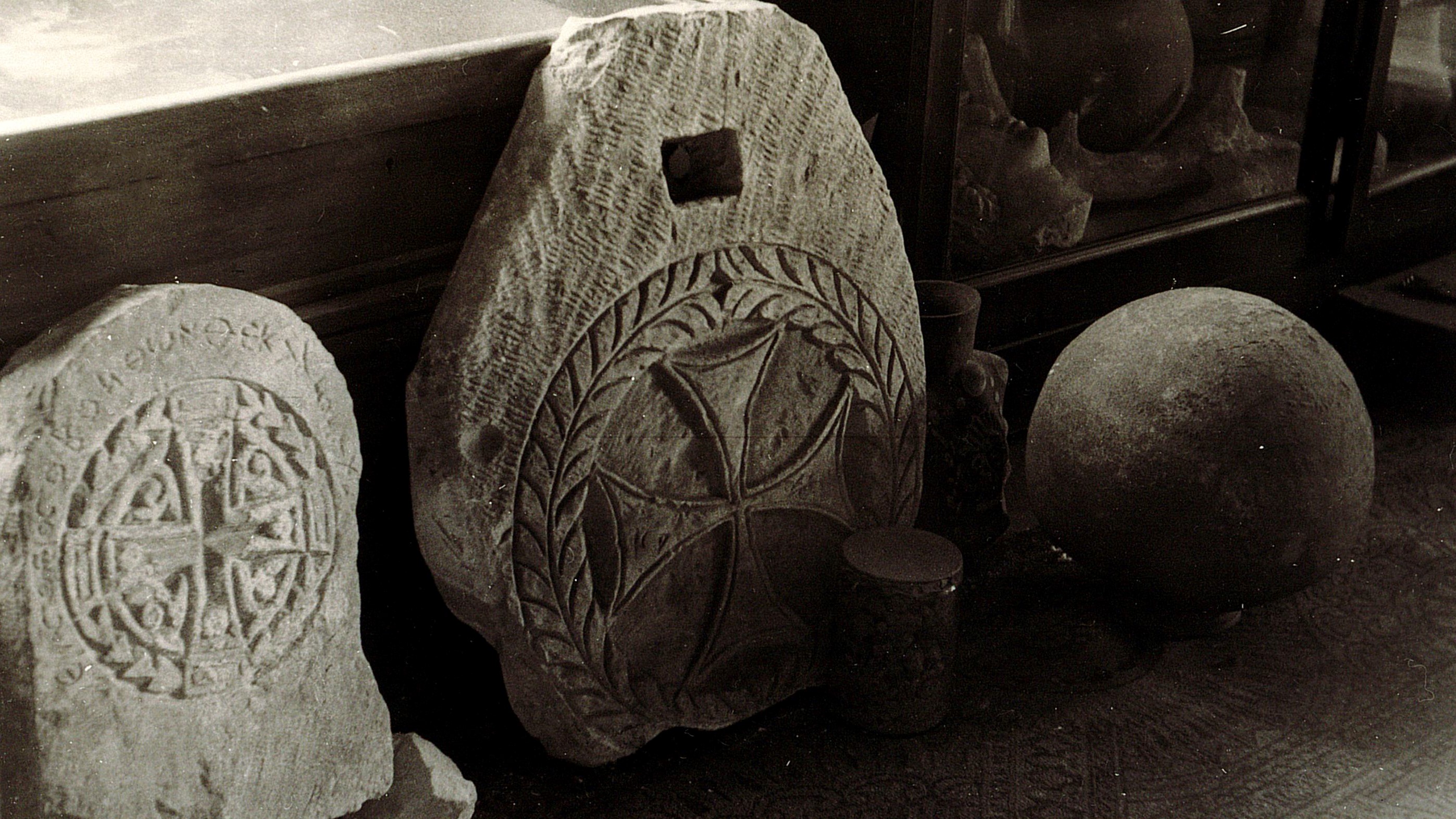 Archival photo of the Kent collection (© Harrogate Museums & Arts, North Yorkshire Council)
Harrogate's museum is one of many regional museums with a collection of Egyptian antiquities. The objects were primarily donated by two local collectors, Benjamin William John Kent (1885–1968) and James Roberts Ogden (1866–1940), who had assembled their collections in the late nineteenth and early twentieth centuries. Many of the objects, particularly those from Kent, were purchased at auction, which is similar to how the Egypt Centre collection was formed. In fact, objects from Kent's collection are known to have come from the auctions of Robert de Rustafjaell (1859–1943), Henry Martyn Kennard (1833–1911), Frederick George Hilton Price (1842–1909), Field Marshal Francis Wallace Grenfell (1841–1925), and others. These collectors are all known from material housed in the Egypt Centre, thus providing an excellent link between both collections.
How Kent and Ogden formed their collections and why are two of the main questions this project will hope to answer. In the case of Benjamin Kent, much of his collection was inherited from his father, Bramley Benjamin Kent (1848–1924). Many of the objects in the Kent collection were acquired from the local Harrogate dealers John Emanuel & Elizabeth Kate Preston or George Fabian Lawrence (1861–1939), an antiquarian dealer and Inspector of Excavations at the London Museum. Others were seemingly obtained directly from William Matthew Flinders Petrie (1853–1942), or through the auspices of the Egyptian Research Account.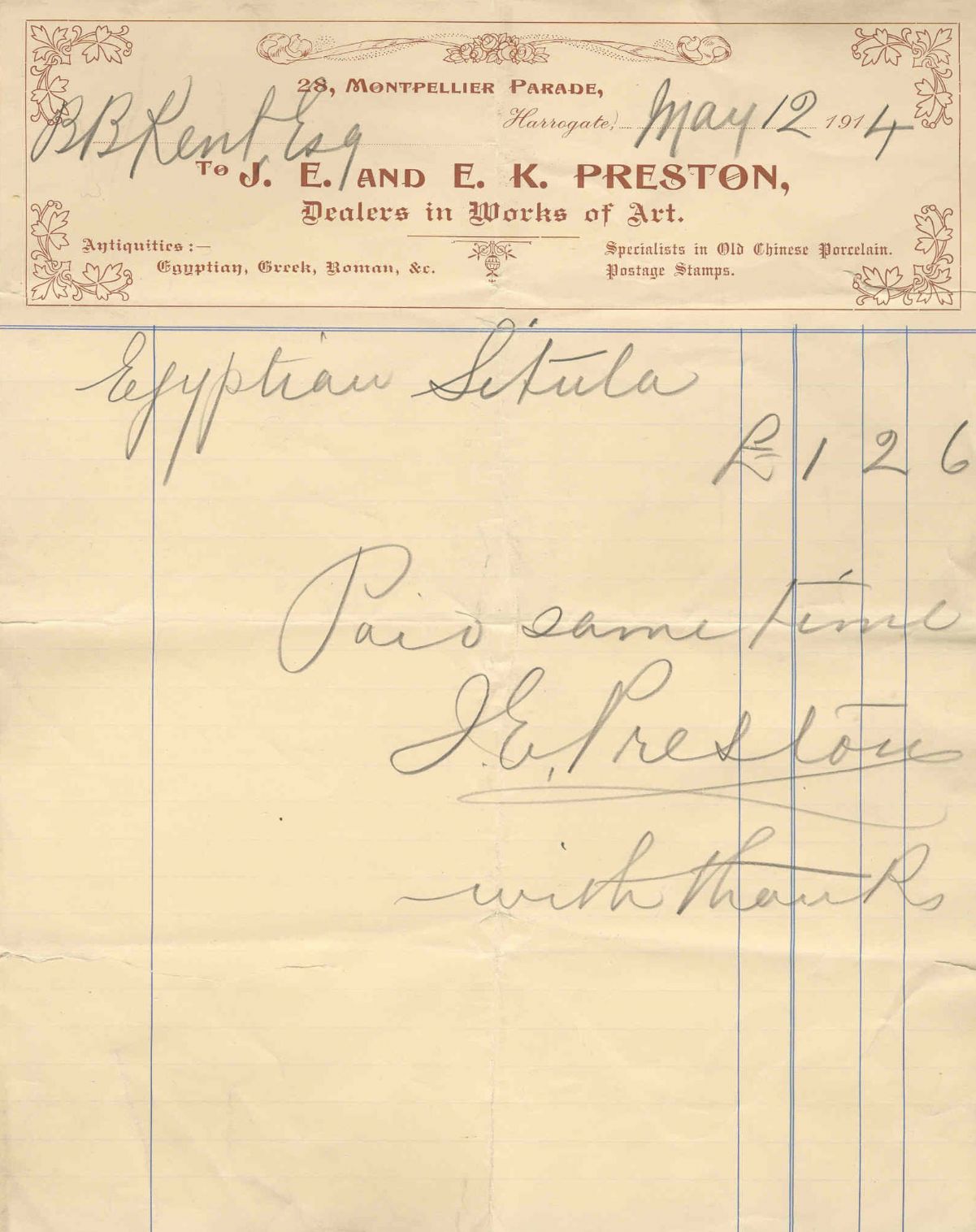 Preston receipt (© Harrogate Museums & Arts, North Yorkshire Council)
Less is known about the formation of Ogden's collection, although we do know that he received donations from
Harold Plenderleith
(1898–1997), Sir Henry Sutcliffe Smith (1864–1938), and potentially others. He did acquire at least some of his objects (e.g.,
HARGM3591
) from
S. G. Fenton & Co.
, a London dealer in antiquities and armour. It is likely that Ogden also bought from J. E. & E. K. Preston, who he seems to have known. A photograph in the archives of the Ogden family shows Ogden (far left) and his son (far right), accompanied by the Prestons while on holiday in Egypt. Whether Ogden also knew the Kents is not certain, although given the geographical proximity to each other, this seems likely.
The Odgen and Preston families in Egypt (© Odgen of Harrogate)
The following pages provide a brief bio on some of the collectors associated with the material in the Harrogate collection.