Supporters
As with any project, cooperation and collaboration is needed to make it successful. Since the Harrogate collection arrived to Swansea in February 2023, we have drawn on the support of numerous organisations and individuals.
Students examining three stelae from the Harrogate Collection
As with any project, cooperation and collaboration is needed to make it successful. Since the Harrogate collection arrived to Swansea in February 2023, we have drawn on the support of numerous organisations and individuals. This page acknowledges their contributions, without which this online collection would not exist.
Firstly, we are grateful to
North Yorkshire Council
for allowing the Harrogate collection to go on loan to
Swansea University
for three years. May Catt (Visitor & Cultural Services Manager), Karen Southworth (Curator), and Nicola Baxter (Curator) were fundamental in making this loan happen and were always willing to answer object-related question after it arrived at the Egypt Centre. The volunteers at the
Mercer Art Gallery
(Ann Beeby, Jennie Forster, Julie Goldsmith, Paul Greening, Clare Hunter, Isabella Ladigus, Jon Pierce, Andrew Sloane, and Sarah Stamp) worked diligently in preparing the collection for transport. It was a pleasure to meet some of them and to discuss new insights into the collection on a recent visit to Harrogate.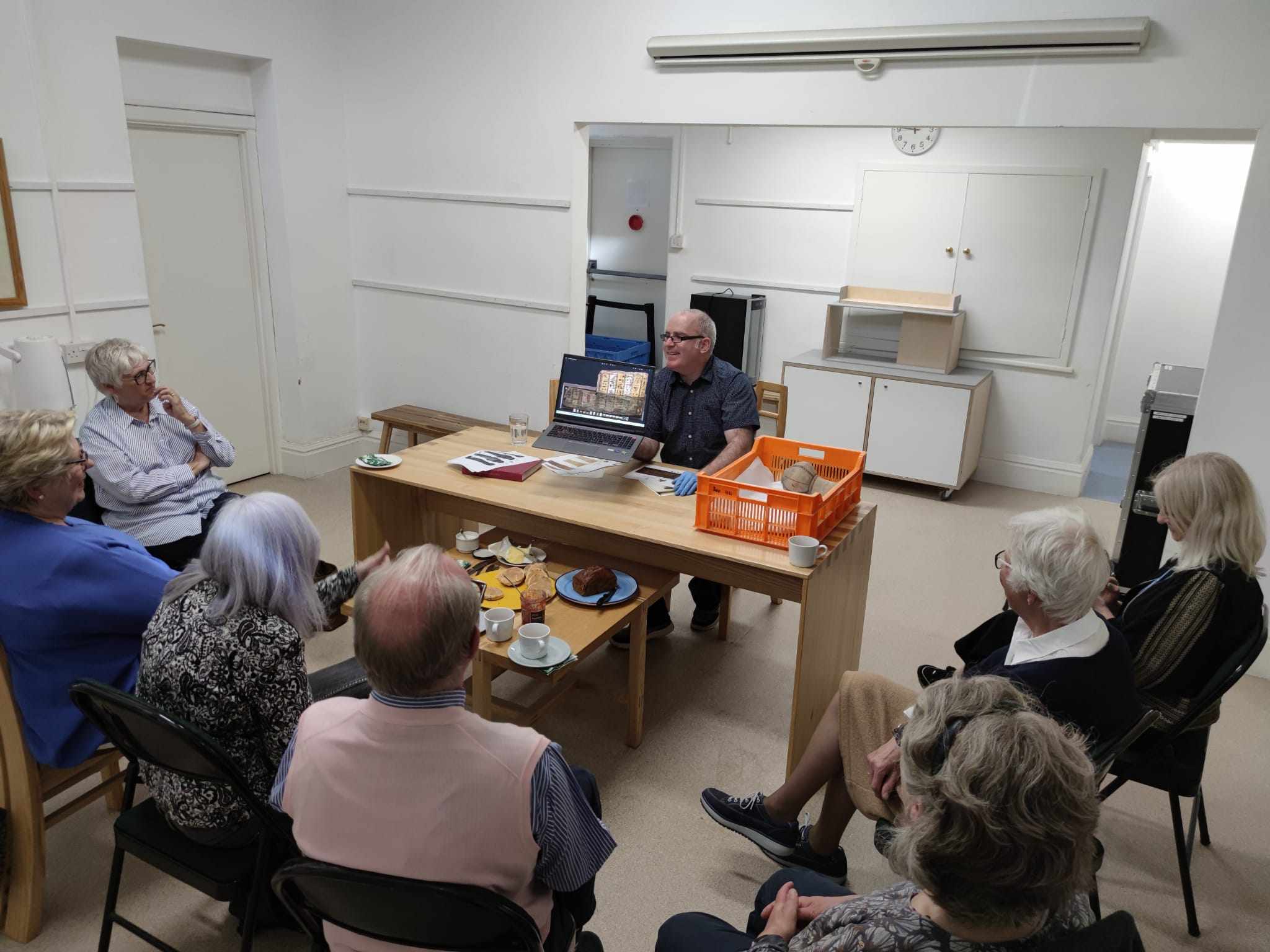 Dr Ken Griffin and the Harrogate volunteers
Part of the Harrogate collection originates from the generous gift of
James Roberts Ogden
(JRO), a local Harrogate jeweller. It was wonderful to meet the current Ogden generation (Emily, Ben, and Robert) during a visit to the town and to see the small exhibition dedicated to JRO within thei
r
Ogden of Harrogate
shop. Robert Ogden, in particular, has been helpful in trying to understand more about JRO and his collection, and we are grateful to him for giving us permission to use photos from the family archives.
The Harrogate loan would not have been possible without the visit of our award-winning volunteer,
Sam Powell
, to see a wooden tomb model in the collection. Not only was Sam instrumental in suggesting the possible loan to colleagues in Harrogate, but she has also created this online collection to host the objects.
Abaset Collections Ltd
is a bespoke platform that allows the collection to be appreciated virtually from anywhere in the world!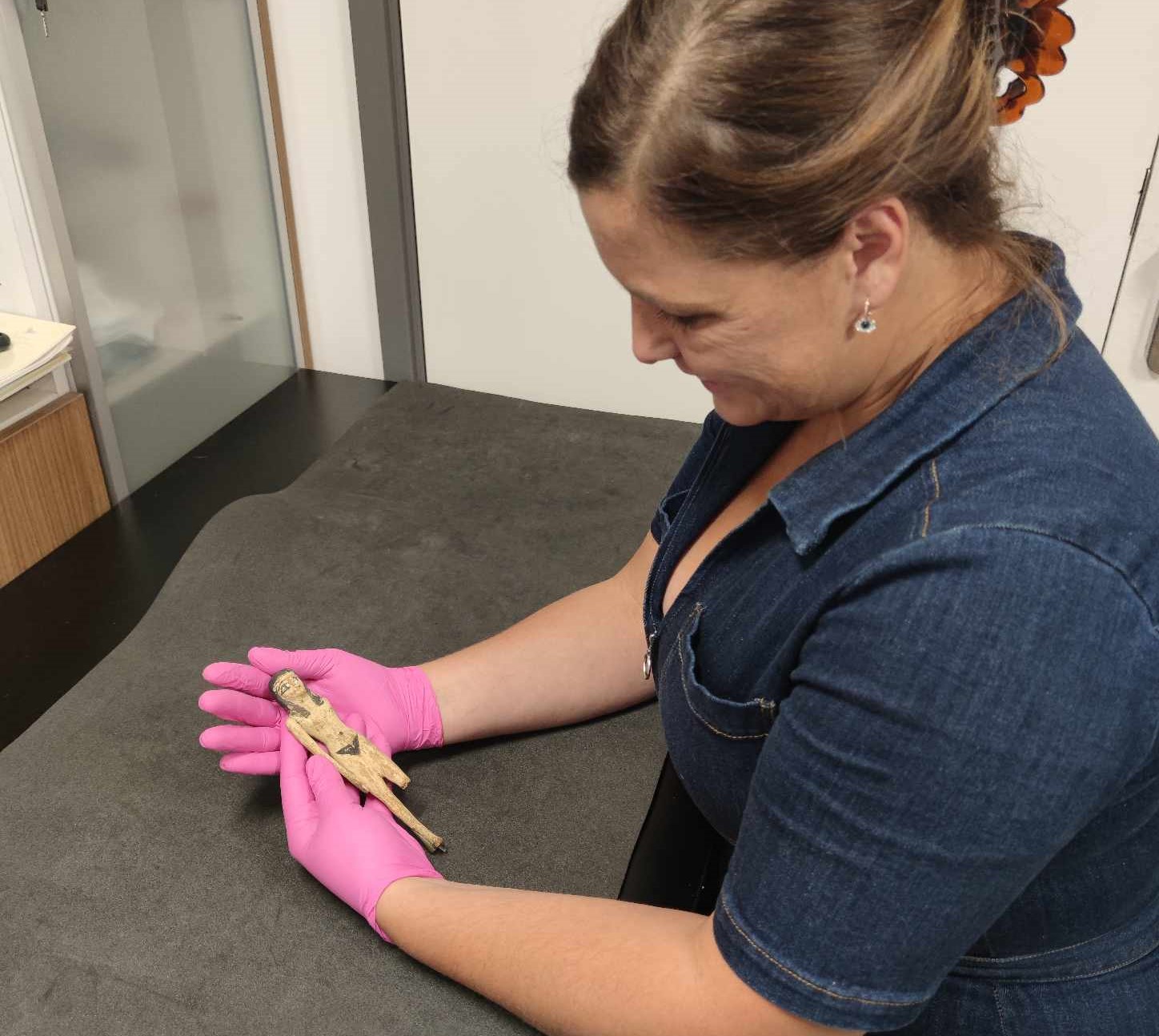 Sam Powell examining the wooden funerary figure in the Harrogate collection
The journey of the Harrogate loan was beautifully captured and produced by Katie Greenhalf and Gary Lawson of
This Film Production Ltd
. Eleven
videos
documenting the packing up of the collection in Harrogate, followed by some of the early stories uncovered about the objects were made.
Swansea University's Press Office
, particularly Kathy Thomas and Sam John, worked hard on the initial press release relating to the loan, and were just as excited as we were when opening the boxes!
A number of people have been responsible for writing the entries for the objects, including the Egypt Centre's curatorial staff
Ken Griffin
(Curator) and
Meg Gundlach
(Collections Access Manager). Having so many of the objects catalogued in such a short period of time would not have been possible without the help and support of
Catherine Bishop
,
Urška Furlan
,
Christian Knoblauch
(Lecturer of Egyptology),
Sam Powell
, and
Olga Zapletniuk
. Additionally, since the collection arrived, participants of the Swansea University Pottery Project (SUPP) have been cataloguing the ceramic vessels from Harrogate. To Isabelle Capewell, Cody Cook, Claire Emanuel, Jessica Evans, Aidan Falvey, Jenna Hiscock, Harry Horn, Jade Jenkins, Rose Kearney, James Rouse, Molly Stanley, Rebecca Toghill, Isabella Wintone, and Tianjiao Zhang - we hope that you enjoyed being some of the first people in Swansea to work directly with this fantastic collection!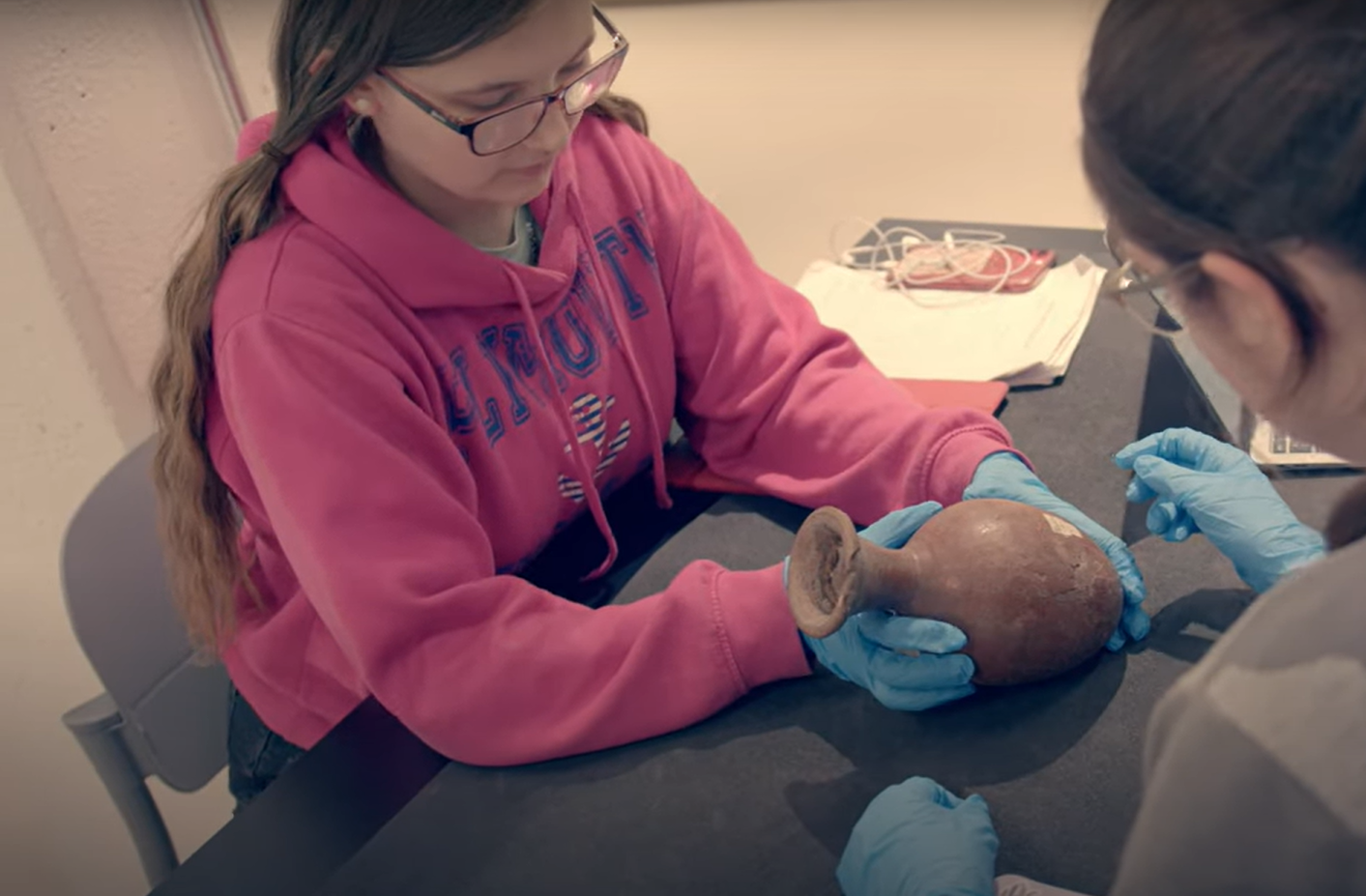 Examining a pottery vessel from the Harrogate collection
In order to make the collection as accessible as possible, the
Causing their Names to Live
trail has been translated into multiple languages. We are grateful to Dulcie Engel (
French
), Carla San Miguel (
Spanish
), Noura Seada (
Arabic
), Sophie Smith (
Welsh
), and Olga Zapletniuk (
Ukrainian
). We hope that more translations will follow in due course!
Numerous other scholars and colleagues have helped us along the way with discussions or information about aspects of the collection. They include, but are not limited to,
Adrienn Almásy-Martin
,
Marion Claude
,
Rob Demarée
,
Xavier Droux
,
Joann Fletcher
,
Erhart Graefe, Marsha Hill
,
Ersin Hussein
,
Alexander Ilin-Tomich
,
Glenn Janes
,
Andrea Kucharek
, Courtney Lyons,
Marcel Marée
,
Cary Martin
,
Martin Odler
,
Maria Pretzler
,
Anna Reeve
,
Peter Robinson
,
John Rogers
,
Mathijs Smith
,
Kristin Thompson
, and
Alexandra von Lieven
.
.